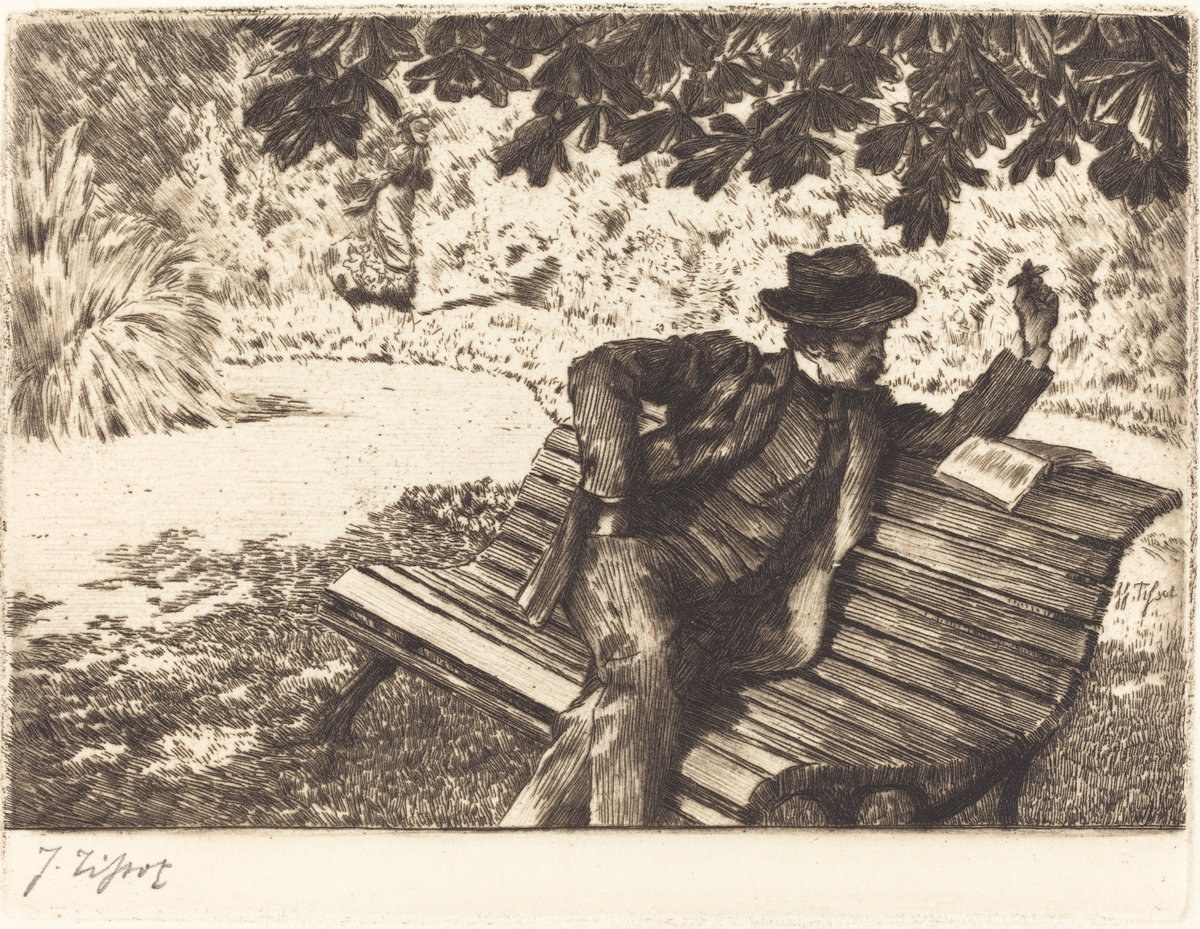 News
Summer Reading
July 15, 2019
Looking for something to read at the beach or on your road trip (or while you're sweating in your apartment)? You're in luck, then, because we're bringing you summer reading recommendations from members of our student planning committee. The committee is an all-volunteer group of Yale undergraduates who help us plan and execute the annual Windham-Campbell Festival. They're currently scattered around the globe for summer break. But they've all been reading books by the 2019 prize recipients, and they're all eager to tell you what you should pick up to carry you through the dog days of summer. (We'll be adding more recommendations as they come in, so be sure to bookmark this link!)
Vanessa recommends Shit, a play by Patricia Cornelius:

"I don't like these," Bobby says, holding her hands away from her body. "I never wanted them. I got no use for them. . . . And them bits, I don't want them, they've got nothing to do with me…. How the hell do I live with this?" By the end of her monologue, "this" is all of it—her hands, her "bits," her body, her being. Bobby's not only talking about not wanting to be a woman—not wanting to live with and in a body that's "too much" and not her own—but also not wanting to be at all. For her rage begins with not wanting hands—those useless, "fucking stupid things." In Patricia Cornelius's Shit, we're talking about believing that you have no use for your hands: believing, in other words, that you're shit.
This is the crux of Shit: "They believe the world is shit, that their lives are shit, that they are shit," writes Cornelius in her introductory stage directions. For Bobby, being in a body is part of the shitty deal of life; but the play emerged, Cornelius says, in part from the playwright's desire to show women in their bodies, and in their voices, taking the stage. It is Bobby, Sam, and Billy's too muchness, their being too embodied, their saying too much—and "too many fucks," as Sam criticizes Billy at the start—that form both the shit and the strange delight of the play.
These women have done something with their hands: they're locked up somewhere for having committed some "horrendous act." They're murderers, and we are not to redeem them, not to save them by our sentimentality. In her stage directions, Cornelius insists: "There's not a single moment when the three young women transcend their ugliness." But there is something transcendent in the manifestation of this irredeemable ugliness, something magnificent in these aggressively shitty women, who do not admit, or apologize for, so much as announce and, in doing so, relish their shittiness. The magnificence is in their language, which is vulgar and abrasive and funny and overwhelming. You have to say the word (shit!!!) to say the title, which becomes a sort of challenge to the audience, to embrace or at least to participate in Bobby, Sam, and Billy's verbal ugliness. (A challenge, or a warning and a litmus test—I can't imagine my grandmother asking for two tickets to Shit!)
And aren't there moments where the women are something more than ugly? Moments when we look not beyond the ugliness but rather into it? I see one here, when Bobby can no longer bear the body that's got "nothing to do with [her]." Or when Sam voices their hunger—"We're fucking starving in here!"—that is manifested in their violence: "They're on the hunt. Looking for someone. Anyone," Cornelius writes, anticipating the reveal of their "horrendous act." The next scene opens with Sam's laundry (or grocery) list of desires: "I want a horse. I want a dog . . . I want a house . . . I want a fridge and I want it full of food, open it and stuff falls out it's so full—cheese, and marg and ice-cream, chocolate ice-cream. I want my life to be nice. I want good things in my life." There's nothing ugly or outrageous about wanting a "nice" life (full of dairy!). But Billy asks her, "Who are you to want?" And Bobby tells her, "You want too much." Again, the woman's body is "too much," and it is this wanting, this starving, that puts all of them "on the hunt" that ends in another woman's murder. Murder's just ugliness, but so is starving; so are systematic poverty and physical abuse and misogyny—more shit in Shit. Which is not to argue that the play justifies the former with the latter; justification is not the goal. Bobby, Sam, and Billy may have at least one legitimate thing for which to atone, but the playwright and her play do not: Cornelius's Shit is not "unapologetic"; the whole point is that there's nothing, here, for which she need apologize.
And aren't there moments when we look not beyond ugliness but rather into it?
Irene praises The House of Lords and Commons, a poetry collection by Ishion Hutchinson:
I've never felt good at reading books of poetry. This isn't because I feel aversely towards it, but rather the opposite. When I encounter a good book of poems, I tear through it at an unforgiving pace, downing poem after poem. I tend to feel guilty afterwards, like I've eaten an entire bowl of candy, or, one of my favorite June feelings, accidentally finished a carton of blackberries on the walk home from the farmer's market. But isn't that what summer reading is for? Indulging the habits that the rigidity of the school year does not allow, luxuriating in the time it takes to read a whole collection of poems in one sitting? Diving into Ishion Hutchinson's The House of Lords and Commons one muggy Houston afternoon was no exception.
What the blurb on the back of the book describes as "the difficult beauty of the Jamaican landscape" pales in comparison to Hutchinson's dextrous way with words. In Hutchinson's verse, I see the precise language of someone who has traced the contours of the places he loves, revealing their truths even when they are disappointing. They are the poems of a man who revels in language yet knows he cannot waste a single letter.
One of my favorites in the collection was the five-part sequence "The Lords and Commons of Summer." It opens: "I circled half-mad a dead azalea scent that framed/my room; I licked anointed oil off a sardine tin,//opened Being and Time, perplexed myself, then picked up/and blew a clay bird whistle, silence came scratching,//the same way it did at the funeral of Heidegger,/when no silence came." There is something miraculous about seeing a kindred spirit depicted in language. Someone who collects experiences and then carefully mosaics them back out on the page. Why shouldn't Heidegger and the oil on a sardine tin coexist? We are the sum of all our experiences. We contain multitudes. Hutchinson, for me, is at his strongest when his resplendent descriptions are mediated by the subjective mediation of precise action verbs--I too have spent many an afternoon perplexing myself.
One of the immense pleasures of the summer is getting to attend readings at my local bookstore. Last night I saw Ocean Vuong read from his new novel, On Earth We're Briefly Gorgeous, and he remarked how poetry, given the prominence of the line break, sees fracture as a way forward, not as a failure; poetry breaks itself towards completion, he said. I hesitate to leap to the obvious comparison of one Caribbean writer to another, but I've been reading a lot of Aimé Césaire in my preparation to head to Paris in a few days for my summer research on French Caribbean poetics. In both of their verses, I see this fractrous beauty as a method. It looks upon the land with unflinching honesty, yet is ready to welcome all the beauty that the speaker knows it holds.
Given how quickly I tore through the book, I've given The House of Lords and Commons a coveted spot in my backpack for my travels abroad; I'm particularly excited to re-read the poems that deal with Hutchinson's travels in Europe, which I imagine will sit differently with me when I too am far away from home. I can't wait to see how it reels me back in a second time around.

There is something miraculous about seeing a kindred spirit depicted in language.
Daniel also loved The House of Lords and Commons:
I used to work at a socialist-style sleepaway camp for Israeli-American children in the old Borscht Belt of upstate New York, and it was there, during a reunion weekend charmingly named "Labor Activity," that I first opened Ishion Hutchinson's The House of Lords and Commons. I had gone back to the camp to see some old friends and do my part toward the campsite's general maintenance. Plus, I was happy to spend a few days in the Catskills away from New Haven, where I am spending the summer working as the assistant to the assistant to the assistant of the director of the Yale Center for British Art.
Hutchinson's book lived at the bottom of my backpack-cum-suitcase, stuffed behind wool socks and long pants and travel toothpaste, for the first day-and-a-half of the weekend. I did not read a word of it on the ride up to New York, and I promptly forgot about it upon arriving to the camp. I said hello to old friends, walked to a lake, helped cook dinner, mowed the lawn, put my bare feet in cool water and cool grass, and did not read poetry. Being outside in the mountains placed me past my mind and in my body in a way I had not felt in at least months.
On the second night, I laid down on top of my sleeping bag, pulled out the book, and began to read. An old friend--the kind I maintain a close friendship with despite or because of the fact that we see each other once a year and don't talk in the interim--came back into the cabin and got into her sleeping bag, next to mine. We were both a little loopy from a long day of manual labor and mild dehydration. She asked me what I was reading, and if I could read her a poem. I did.
I read "Sprawl," Hutchinson's poem that opens "Amid ice and granite / sea hush and crash / and the profit and the loss // the profit xeroxed / in his tamarind shade." The poem is a little inscrutable but undeniably gorgeous, and I read it aloud, neither of us paying much attention to figuring out its meaning, just letting the sound move around us and the images apparate and fade as a thin cloud of dust would. I reached the terrifying and magnificent final lines — "and I found my shape // shifted ciphered raw // my total reversal / my total reversal / my total reversal" — and asked, giddy, if my friend wanted to hear it another time. She did, but she asked to hear it backwards. I read it backwards, beginning now with "my total reversal" and ending with "amid ice and granite," and we agreed that it made sense that way, too, and that Hutchinson is a smart dude, and then I read "Sprawl" from beginning to end but missing every other line, and we thought that that made some sense, too, and then I skipped every other stanza, and then I read it in a British accent, backwards again, forwards again, comedically, dramatically, feeling the words deep in me, and, finally, exhausted of what we had created with Ishion Hutchinson, we went to sleep.
She asked me what I was reading, and if I could read her a poem. I did.
Micah suggests Brother, a novel by David Chariandy:
I read Brother, by David Chariandy, directly after I read My Brother by Jamaica Kincaid. Both books are written by Caribbean authors (Kincaid is Antiguan and Chariandy is Trinidadian) and both books deal with an untimely death of a brother due to discrimination and institutional failure. Kincaid's brother suffers from HIV in Antigua while Francis (Michael's brother) is shot by the police in Toronto. These two separate brothers share in both their elusiveness and their desire to transcend life's routine. Kincaid's brother visits a friend's house where his homosexuality can be embraced. Francis finds respite in Desirea's Barbershop where blackness doesn't need to be apologized for.
Death's weight is ever present in these two stories. From the beginning, we understand that the two separate brothers will die. The circumstances of their death, the healing of their families, and the new relationships between friends and siblings is what unfolds. This is where the stories diverge. Ultimately they speak of a different gender role, a different sibling relationship, and a different place to call home.
Chariandy questions masculinity and the roles that young black men are forced into. These roles are informed by centuries of oppression and they continue to devalue black lives. Chariandy's characters work together to overcome these individual grievances. It is through this group effort that they learn to confront their own complicity in the false narratives of black men. Brother is more musical than visual. It is more mainland than island. In the bitter cold of poverty and neglect, it is ultimately a story about warmth.

Brother is more musical than visual. It is more mainland than island.
Andrew applauds Lear, a play by Young Jean Lee:
I began reading Lear one recent afternoon as a storm amassed outside my window. It was one of those early-summer squalls, which darken the sky to dusk and send trees swaying like enormous stalks of sea grass. And it was appropriate weather, I thought, to accompany playwright Young Jean Lee's cleverly absurdist Shakespeare spinoff.
Her play opens on four familiar characters: sisters Goneril and Regan, and brothers Edmund and Edger, from the great Elizabethan original King Lear. They, too, wait indoors as a tempest—Shakespeare's central force of madness, moral reckoning, and sublime tragedy—rages beyond. From there, the play unfolds with little recognizable inspiration from Shakespeare, and much like a storm itself: intense, disorienting, and unpredictable.
At several moments during the performance (a wonderful recording of which is available on Lee's website), the characters arrive at glistening islands of clarity. The most moving of these echoes the Shakespearean theme of familial piety. As the actor who once assumed Edmund's character sheds the role, he delivers a heartfelt monologue as himself and laments the strain that distances him and his aging father:
"My father is dying and . . . I must remember that he is . . . he is still alive. I can still hear his voice. I can pick up the telephone any time I want and hear his voice and some day pretty soon I will not be able to do that."
More frequent, though, are moments when Lear's narrative seems to digress into nonsense.
When an earlier Edmund declares himself "a bad person," for example, it's not only because he betrayed his father (Gloucester) and left him to wander in a tempest with his eyes gouged from his head. It's also because "everyone is starting to look fat to me" (a revelation that is no more explained in context.) Similar are the instants when Cordelia attests that "I will show how many pastries it takes to suffocate a baby calf," or when Edgar announces "I am a dolphin!" and prances around the stage making "dolphin noises," or when Edmund transforms into Big Bird from Sesame Street. Again, context provides little help.
This is likely to leave Lee's audiences feeling somewhat mystified. But I have trouble thinking of a more inventive way to relay the other great theme of Shakespeare's Lear: the tragic limits of language, and the tragedy of failed communication itself. By its own unique and provocative means, Lear re-outfits this Shakespearean theme for a new, often-tumultuous moment in time.
The play unfolds much like a storm itself: intense, disorienting, and unpredictable.