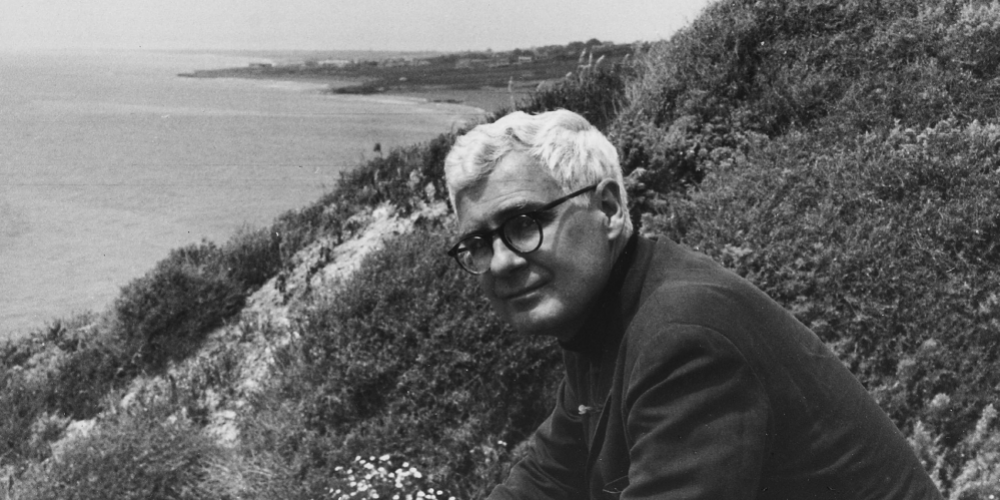 History and Mission
In his introduction to Donald Windham's short story collection The Warm Country, E. M. Forster writes, "To my mind, the most important thing about Donald Windham is that he believes in warmth. He knows that human beings are not statues but contain flesh and blood and a heart."
This spirit of generosity, as well as a love of literature and a profound sympathy for his fellow writers, led Windham to establish the Donald Windham-Sandy M. Campbell Literature Prizes at Yale University. The mission of the prizes is to call attention to literary achievement and provide writers with the opportunity to focus on their work independent of financial concerns.
Lifelong partners Donald Windham and Sandy M. Campbell were avid book collectors, voracious readers, and friends with many of the most important literary figures of their time. Windham wrote memoirs, novels, plays, short stories, and a children's book. Campbell was a stage actor who also penned unsigned book reviews for The New Yorker and contributed articles to Harper's Magazine and other publications.
The pair discussed the idea of creating an award to support writers for many years, inspired by Windham's early struggles and the important role financial independence played in his later career as a writer. When Campbell passed away unexpectedly in 1988, Windham took on the responsibility for making this shared dream a reality.
Out of devotion to Campbell's memory, Windham ignored the advice of his financial advisors and retained the Campbell family stocks he'd inherited. His resolve and modest lifestyle were rewarded, and he became wealthy enough to realize his goal of creating a literary prize. Windham had entrusted his papers to Yale University's Beinecke Rare Book & Manuscript Library, and the relationship he developed with these two institutions convinced him that Yale was the ideal place to create a prize of the scale and prestige that he and Campbell had envisioned.
The first prizes were announced on Monday, March 4, 2013. A ceremony conferring the awards took place at Yale on September 10, 2013, followed by a week-long celebration of the writers. In addition to a citation and award, winners of the Donald Windham-Sandy M. Campbell Literature Prizes receive an unrestricted grant of $165,000 to support their writing.