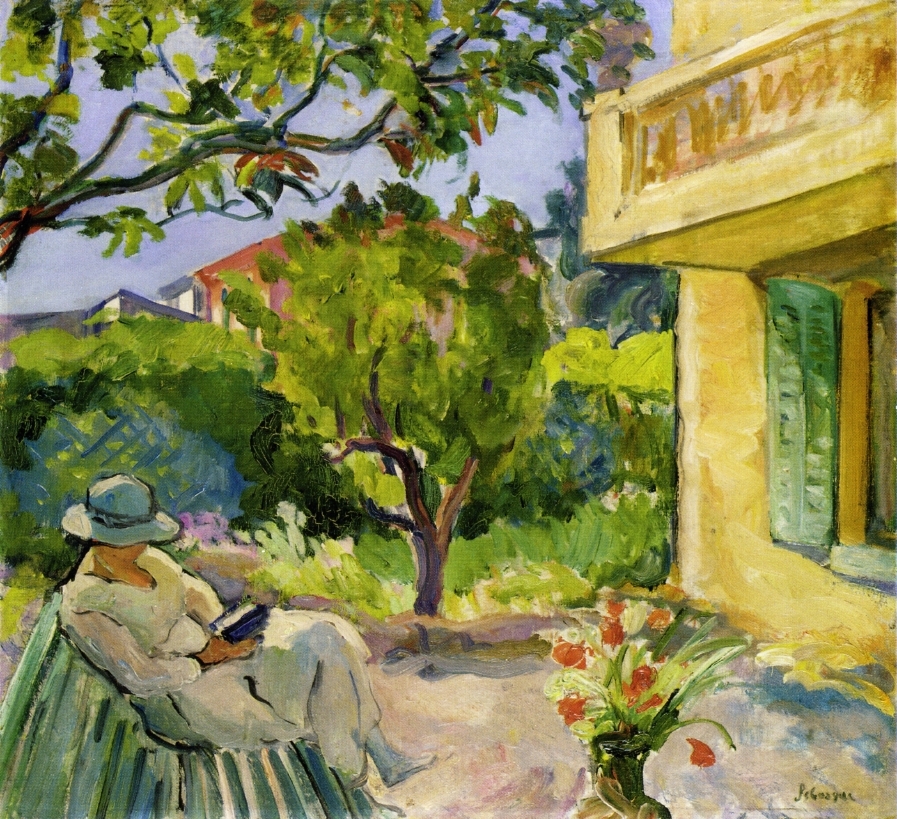 News
Summer Reading
July 10, 2018
As temperatures climb in New Haven, we've been delighted to receive notes from friends of the Prizes who are scattered around the globe. They've written to us about their experiences reading works by 2018 prize recipients, and we're hoping their thoughts inspire your own readerly explorations.
Aaliyah Ibrahim on Jennifer Nansubuga Makumbi's Kintu
I read Kintu every morning for two weeks sitting on a shuttle on my way to work. Unlike the matatus that I rode in Uganda a few summers ago, these shuttles were sparse, no bodies touching and rubbing against each other with the sway of the vehicle. As the story of a family was revealed, I kept thinking of that summer and Kampala and wondering what it might feel like watching your family history and your national history unfolding on the pages of an international best-selling book. Makumbi's writing has provided an opportunity for Ugandans to reflect on and bask in historical fictions.
I wanted to reach out to all the Ugandans I had met that summer of 2016, ask them what they thought about the book and about the mix of history with fiction in the folklore of Kintu, the man the book centers. I didn't because I found pleasure in being able to read the book and understand it with a Nigerian gaze. I knew how some places in Kampala where pronounced because I had asked the conductors of matatus to take me there. What I didn't know, and I still don't, is the weight of Makumbi's writing in the Ugandan literary imagination. However, I can imagine what that might feel like, as Makumbi's integration of political commentary with historical fiction is very much like another writer–the Nigerian literary giant, Chinua Achebe.
The parallels are many; an old man in Kintu writes about and consumes tradition but disbelieves in his role within the tradition. Achebe's writing often grapples with this post-colonial question: what happens when people who have experienced the apparent pleasures of western education return home and are expected to believe in the roles of ancestors and curses in any complications of their reality? Although Makumbi seems to continue in the literary tradition of writers like Achebe (in which they struggle with the role of the past in the black African present using families as case studies), Makumbi is still able to have a unique influence and pace of writing. A pace that was reminiscent of being in Kampala, breathing the air and knowing that there was no place like Uganda, with all its unique complexities.
Rachel Kaufman on Suzan-Lori Parks's When Father Comes Home From the Wars (Parts 1, 2, and 3)
I have been spending my summer days in an archive in New York City, flipping through documents related to the Mexican Inquisition and conversos in New Mexico. Some of the documents are legalistic and feel stagnant in time, while others are documents of memory work, written centuries after the Inquisition and, usually unknowingly, filled with truths about the author's position in time and history. Reading non-archival language has become both a pleasure and a burden this summer; works of poetry or fiction or playwriting are refreshing in their tangibility but feel less purposeful than my historical readings. Suzan-Lori Parks's remarkable work When Father Comes Home From the Wars (Parts 1, 2, and 3) merges linguistic pleasure and ingenuity with the feeling of weight which accompanies transmitting history, especially traumatic history, into a present which seems to emerge seamlessly (and dangerously) from the past.
When Father Comes Home From the Wars is a play of memory, an archival play which enlivens history and brings it sharply into the present moment. I had the pleasure of seeing the play at the Yale Rep this past spring, and so my reading experience was substantially tainted and enhanced by the voices I could hear in my mind and the sets and actors I envisioned as I read. But little moments throughout the written text, archival moments to my researching eye, were by nature absent from the theatrical work. From the epigraph to the list of characters beginning each section to the sparse but powerful stage directions, I was continuously surprised by Parks's commitment to creating clarity and suspension, accessibility and bewilderment. I did not understand while watching the play that the dog who appears at the end, personified as a human voice and body, is called Oddsee because the characters are mispronouncing his given name, Odyssey. I didn't realize that the actors paused while speaking because of markings in the text: (Rest) for "a little time, a breather" and "A Spell" for when "the figures experience their pure true state." The written play is filled with waiting pleasures, moments of layered meaning and layered embraces.
At a certain point, however, the play transcends these architectural or archival structures and exists solely and fully as a work of human instinct, courage, and failure, a work which portrays the brutality of history and the selfishness of desire and which impels its audience to reflect on their place in time and their roles in the lives of others.
Marc Shkurovich on Lucas Hnath's The Christians
Though I'm a semi-traditional, semi-secular West Coast Jew who bounced around synagogues growing up, I had a feeling I would find much that was familiar in Lucas Hnath's The Christians, a play centered around one megachurch, its pastor, and his congregation's crisis. In general, religion is a place where the old conflicts with the new: ingrained tradition competes with contemporary reality, unyielding dogma with humanistic intuition. But no rabbi's sermon has ever caused me the existential strife this pastor induced in his flock. That's likely because my Judaism is cultural, rooted in general values and particular rituals, rather than doctrinal, driving each day's decisions. (Even figuring out if I believe in God remains low on my to-do list.) Or perhaps it's because I'm young, and the nature of the afterlife doesn't feel pressing just yet—which is the point of theological contention in the play.
Yet from these specifically Christian debates, Hnath deftly teases out moments of universal emotion: there is damning silence when the humble stands up the powerful; there is epiphanic shame when a husband's egotism jeopardizes his marriage. And, more than anything else, there is the power of faith. "I believe what I believe because I know it's true," the pastor says near the end of the play, seeking words of explanation to give the audience. This is an aptly circular description of the relationship between all knowledge and belief: each is the ultimate justification for the other. The Christians reminded me just how staggering the weight of leadership can be; and just how enigmatic, how personal, faith is.
"The word 'relatable' troubles me," Hnath writes in the preface. "Our imaginations seem so limited by our personal experiences, you have to wonder if it's even possible to understand something that sits outside of those experiences." Hnath's trepidation stems from his time teaching, when his students would "project themselves into the meaning of the essays" they studied. So, I hope he wouldn't be upset if I said The Christians is immanently relatable—it's a play that projected itself into my life, illuminating some of the many meanings of this world that tend to elude me.
Magda Andrews-Hoke on Lorna Goodison's Selected Poems
I read Lorna Goodison's Selected Poems on a train ride home, which felt appropriate. Goodison's poetry is thoroughly steeped in the social and historical fabric of her homeland, Jamaica. Her poems are relentlessly aware of place and familiarity. I particularly like Goodison's ability to interweave multiple settings in one poem, allowing steadiness and movement to act as counterforces. In the poem "Bridge Views," Goodison's brothers stand on a bridge—a striking, still image—while the rest of the poem explodes into a flurry of movement; the family "moved to concrete suburbia," and the brothers are separated by their own desperate lives—"One Son shed his fat and made the front page/ … and more than that he broke out/ of penitentiary/ and shot a guard as he hurried past."
As in "Bridge Views," much of Goodison's poetry seems to work through the problems and blessings of family. Whether Goodison is writing from a (semi-) autobiographical first person or from a thoroughly third person view—both of which she seems to do frequently—the difficulties of familial intimacy are central to her poetry. The maternal line in particular seems to be a source of redemption for Goodison; in the poem "We Are the Women," Goodison writes, "We've made peace/ with want/ if it doesn't kill us/ we'll live with it." There is a hard-earned power in this statement, and by the end of the poem Goodison finds an even greater wellspring of hope and strength in the perseverance of women: "We've buried our hope/ too long/ … we are rooting at/ the burying spot/ we are uncovering/ our hope."
My favorite poems in this collection are those were Goodison grapples with poetry-writing itself. (The language of poetic vision she uses blurs at times with both sexual and religious ecstasy.) A singular moment that has lodged in my mind comes at the end of "Garden of the Women Once Fallen." Goodison writes, "she semaphores, hoping/ the golden circle of her unmaking/ will giver her the go-round once more." I find these lines remarkable for their sound, but also for their suggestion that in "semaphoring"—trying to make meaning out of limited means, perhaps like writing poetry—the woman in this poem is seeking "her unmaking." Goodison writes with intense control and subtlety, but also with measured abandon, her own golden unmaking manifesting powerfully in language.
Amy DePoy on Olivia Laing's The Lonely City
It's ironic that Manhattan is becoming a kind of gated island for the super-rich, when one considers that in the 1970s it was closer to a gated prison for the poor." Olivia Laing's The Lonely City explores the gritty loneliness of artists and outsiders in New York in the 1970s and 80s—the AIDS epidemic, pop art, gay subculture, anarchist outsiders. Laing's descriptions of loneliness among these men is touching and grotesquely beautiful—you don't want to watch, but you can't look away. Although I hadn't even heard of some of these people before reading the book, I felt connected to them in that way that all lonely people can understand. I also LOVED learning about Valerie Solans who I am now fascinated with. What I found particularly profound about The Lonely City is how the different lonely people knew each other and interacted—in portraits of one man, Laing would quote another. Each were desperately lonely and internally despairing, but yet they never reached these conversations themselves. Laing's portraits invent that dialogue that perhaps we should all be instigating in our own lives.
Jordan Cutler-Tietjen on Sarah Bakewell's How to Live
I started reading How to Live in Morocco, in the midst of a nighttime train ride from Rabat to Tangier. I only made it ten pages because the train only made it to Kenitra, a town one-fifth of the way to our destination. The train stopped, flashed its lights on and off and on, began to accelerate backward, stopped again without a station in sight, and my three new friends and I realized we were quite literally the only ones on the train — everyone else had gotten off, and now it was dark, quiet, and abandoned.
If I had read a little quicker, perhaps I could have taken frantic solace at the name of the book's first chapter, which serves as the first of twenty answers Sarah Bakewell provides to her titular question Don't worry about death. Instead, I stuffed the book in my bag and panicked.
It wasn't until a few days later that I read the book in earnest, and found out that Bakewell spent five years running the finest of fine-tooth combs through the history of the Western world's founding essayist: Michel de Montaigne. The book works at both ends of the Ladder of Specificity—we get to know him in broad strokes, like with his fraught relationship to war and spirituality, and specific details, like the timeline and ever-so-appealing mechanics of his kidney stone bouts.
One of the best choices Bakewell makes is to tell the story of Montaigne's reception throughout the centuries. This narrative—brief biographies of his former biographers—becomes a lesson in intellectual history. Descartes, despised his writing (his essays were banned in the Catholic world for being too heretical despite being received as super pious during his time); Nietzsche, Voltaire, and Woolf (my favorite of his readers) adored him. I was reassured by these sundry reactions, both for their diversity (canonical figure disagree about the canon, it's not some universally agreed-upon monolith) and conformity (wow a lot of famous writers who like him say the same things about him, maybe I can feel less bad about my unoriginality). Finding contentment, or at least calm, while straddling this sort of semantically unstraddleable dichotomy is pure Montaigne.
So to read this book is to read Bakewell's version of others' versions of Montaigne's version of a version of his life. That might seem like a suspicious, even untrustworthy amount of layers, but I came to see it as a glorious, time-traveling game of Telephone. I believe that people life an infinite number of infinitely divisible lives, and Bakewell's approach certainly champions that philosophy.
All this waxing should come with the disclaimer. In tenth grade, my European history class conducted an informal poll in which we chose our favorite historical figure that we'd learned about, and having read only one-half of one of his essays, I chose Montaigne. So I'm biased—I really do want to participate in Montaigne's cult of personality. Which, I hope, is to say that I want to participate in most everyone's cult of personality, because what I love about Montaigne I love about most people: self-deprecation, personal wisdom, empathy, emotiveness. Montaigne's reception is proof that one introspective individual can create an identity that is generalizable across space and time without being trite.
Perhaps the most winning proof of Montaigne's character is his relationship with his dead-too-soon mentor, Etienne de la Boetie. Their bond matured him and propelled him to the page—for all Montaigne's indecision, it seems he was completely sure that their love was true.
Trapped on a train in an unfamiliar place but among friends, I was, too.