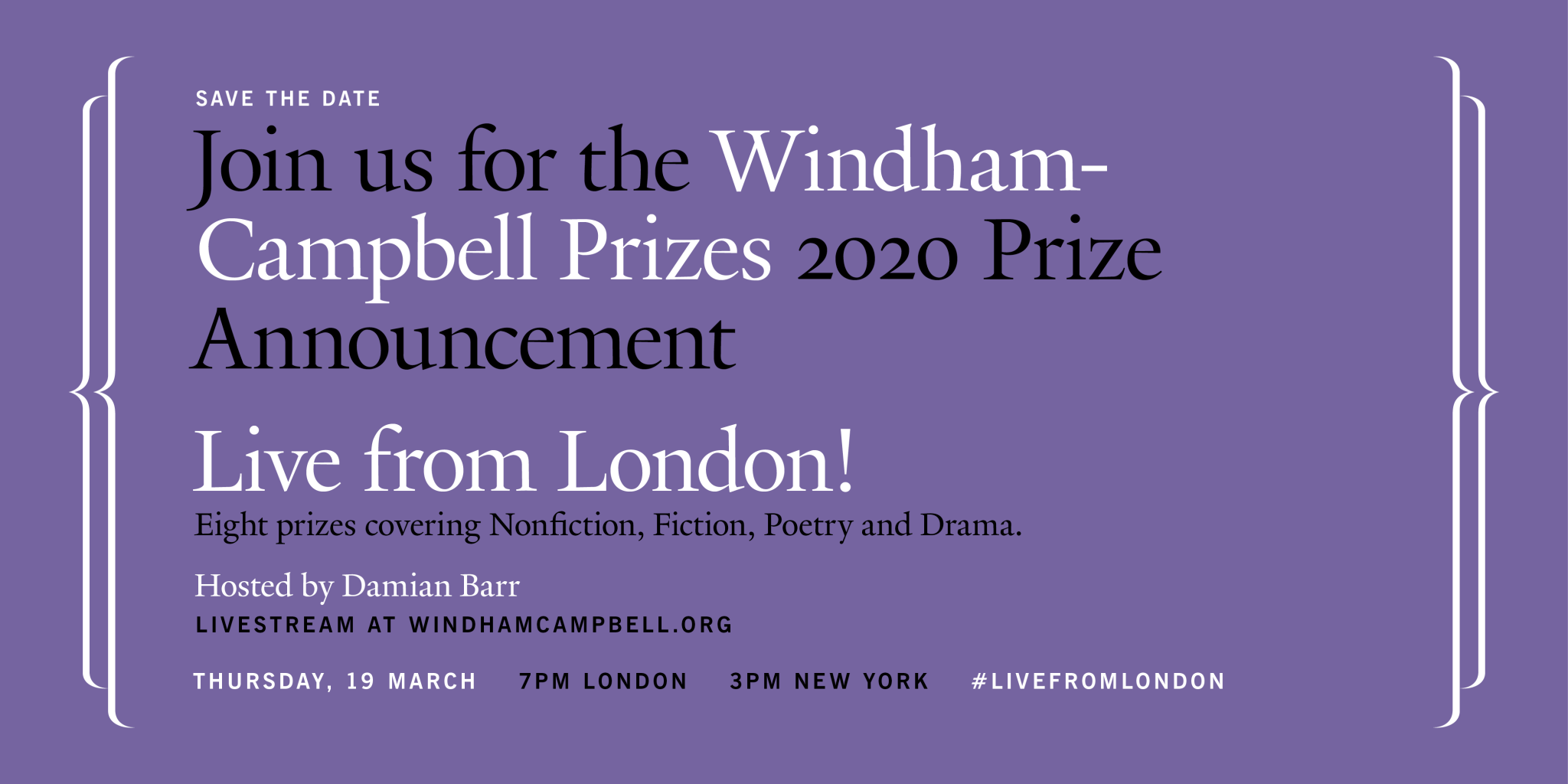 News
Save the Date! Live from London on March 19, 2020
January 29, 2020
Happy New Year! Our big news this month is that we will be announcing the 2020 Windham-Campbell Prize recipients on Thursday, March 19--live from London! The announcement will stream on our website and across social media platforms. Damian Barr, host of the BBC's Big Scottish Book Club, will emcee.
Hilton Als's play-in-progress Lives of the Performers, about the avant-garde artist Sheryl Sutton, made its debut at LAXART in Los Angeles. Listen to Hilton talk about the genesis of the play here.
Carolyn Forché's memoir What You Have Heard Is True, a 2019 National Book Award Finalist and one of the New York Times's 10 Best Books of 2019, is out in paperback on February 11. And don't sleep on preordering her first poetry collection in ten years, In the Lateness of the World, publishing March 10.
Our own Why I Write series now has not one but two installments available in paperback: Patti Smith's Devotion and Karl Ove Knausgaard's Inadvertent.
If you're anywhere near New Haven, check out the Yale Review's 200th Anniversary Festival, happening February 5-8 on Yale's campus. Either way, be sure to pick up the January 2020 issue, which features a fantastic line-up of writers--including Windham-Campbell Prize recipients Ivan Vladislavic and Cathy Park Hong!