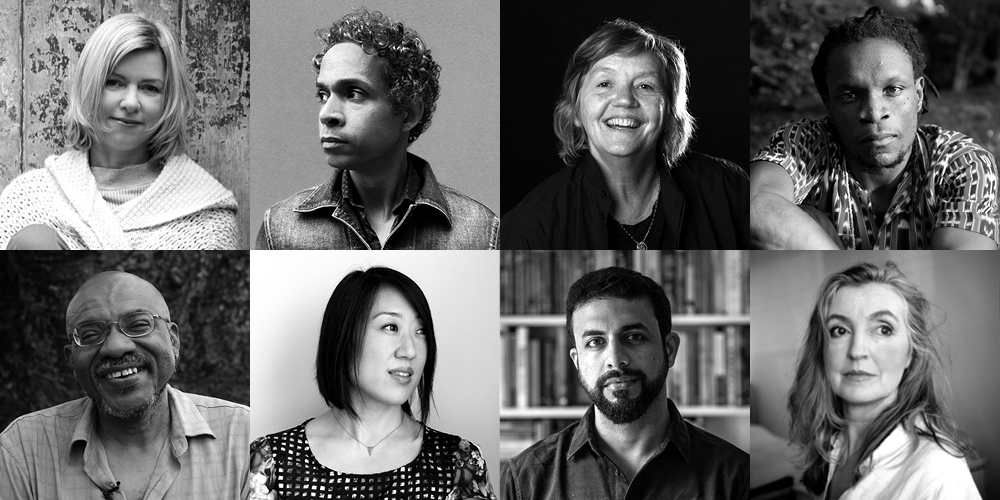 News
☆ Live from London: the 2019 Windham-Campbell Prize Recipients ☆
March 20, 2019
Dear Reader,
Today the Windham-Campbell Prizes announced that eight writers will each receive a $165,000.00 USD prize to support their writing. This year, for the first time, recipients were announced live from London at an event co-presented with the Beinecke Rare Book and Manuscript Library at Stationers' Hall and livestreamed at windhamcampbell.org. (If you missed the livestream, click here to watch.)
Prize Director Michael Kelleher said of the decision to announce live from London, during the week of the London Book Fair, "Even though we are based at Yale, this is an international prize, and we want to celebrate this in the heart of one of the great multicultural cities of the world."
This year's Windham-Campbell Prize recipients are: in fiction, Danielle McLaughlin (Ireland) and David Chariandy (Canada); in nonfiction, Raghu Karnad (India) and Rebecca Solnit(United States); in poetry, Ishion Hutchinson (Jamaica) and Kwame Dawes(Ghana/Jamaica/United States); in drama, Young Jean Lee (United States) and Patricia Cornelius (Australia).
Established in 2013 with a significant gift from Donald Windham in memory of his partner of 40 years, Sandy Campbell, the Windham-Campbell Prizes are among the richest and most prestigious literary prizes on earth. The community, camaraderie, diversity, and inclusive nature of the Prizes honors the spirit of their lives.
To learn more about our 2019 Prize recipients–and to read the judges' citations of their work–visit windhamcampbell.org, or our Instagram, Twitter, or Facebook feeds!
In excitement,
Your friends at the Windham-Campbell Prizes