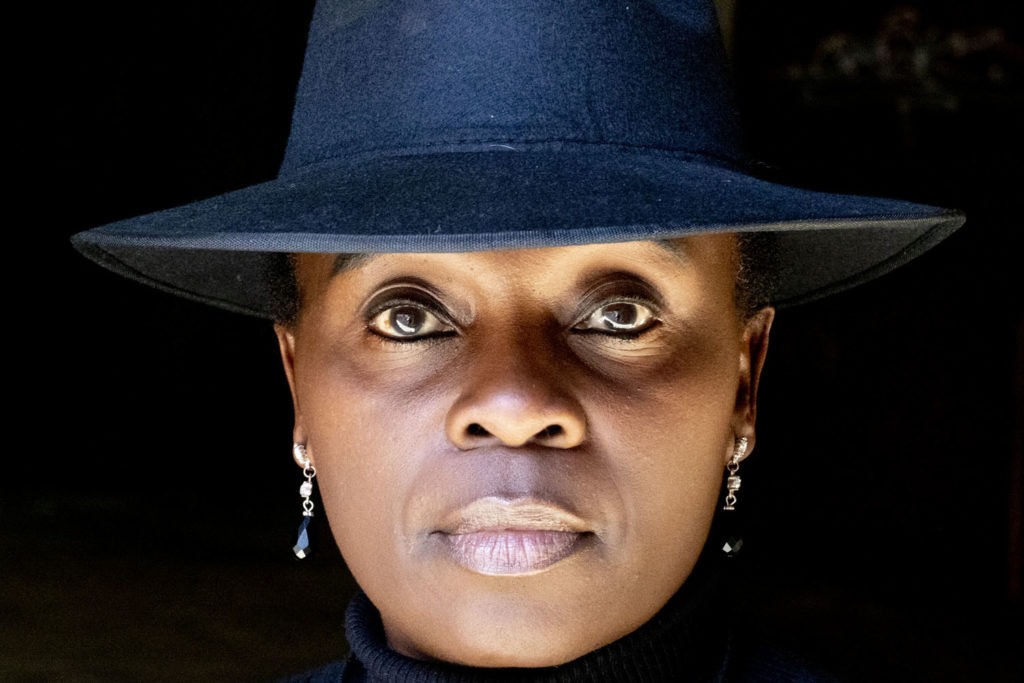 News
Jennifer Nansubuga Makumbi's new novel is a "mesmerizing feminist epic"
October 29, 2020
Windham-Campbell Prize recipient Jennifer Nansubuga Makumbi's highly anticipated second novel A Girl is A Body of Water (published as The First Woman in the UK) is earning accolades on both sides of the pond.
Described as a "mesmerizing feminist epic" by O, The Oprah Magazine, and "irresistible and poignant" by the New York Times, A Girl is A Body of Water tells the story of Kirabo, a young woman whose own coming-of-age becomes entangled with the tales of women in Ugandan history and myth.
Jennifer answered some questions for us about the experience of writing the book as well as the impact of winning the Windham-Campbell Prize on her writing life.

Can you tell us a little bit about A Girl is A Body of Water? When did you begin writing it? What was the seed or impetus for the story?

I started writing the novel in 1998 but gave it up after a month. It did not read well then. I went back to it in 2001 as I did my [master's degree] and finished it in 2003 but it was rejected. I rewrote it but it was rejected in 2005, then again in 2008. I put it aside and focused on Kintu. Initially, I wanted to write about a happy African childhood but through the years the story has evolved to focus on indigenous ideas of feminism, family, and storytelling.

How has winning the Windham-Campbell Prize impacted your writing life?

Oh my God, it has freed me. It was wonderful to stop worrying about the next pay check and just concentrate on writing. But it also introduced me to the world, especially the USA, broadening my readership and I will never forget that week when I came over for the award. I will forever be thankful and grateful to Donald Windham and Sandy Campbell.

What is different about publishing in this particular moment?

The world has stopped to ponder at all aspects of black lives and that includes the publishing industry. For the first time, we had the two top best-selling books in Britain written by black women. That is astounding. This year we have three people of color on the Booker Prize shortlist. More books by black authors are becoming visible. There is interest in discovering black authors, editors, and other people working in the publishing industry. In Britain a Black Writers' Guild has been formed. We pray that this interest lasts.
A Girl is a Body of Water is a wonder, as clear, vivid, moving, powerful, and captivatingly unpredictable as water itself. . . . With wry wisdom, great humor, and deep complexity, Makumbi has created a feminist coming-of-age classic for the ages, sure to join the company of Charlotte Brontë's Jane Eyre, Zora Neale Hurston's Their Eyes Were Watching God, Tsitsi Dangarembga's Nervous Conditions, and Elena Ferrante's Neapolitan Quartet. NAMWALI SERPELL