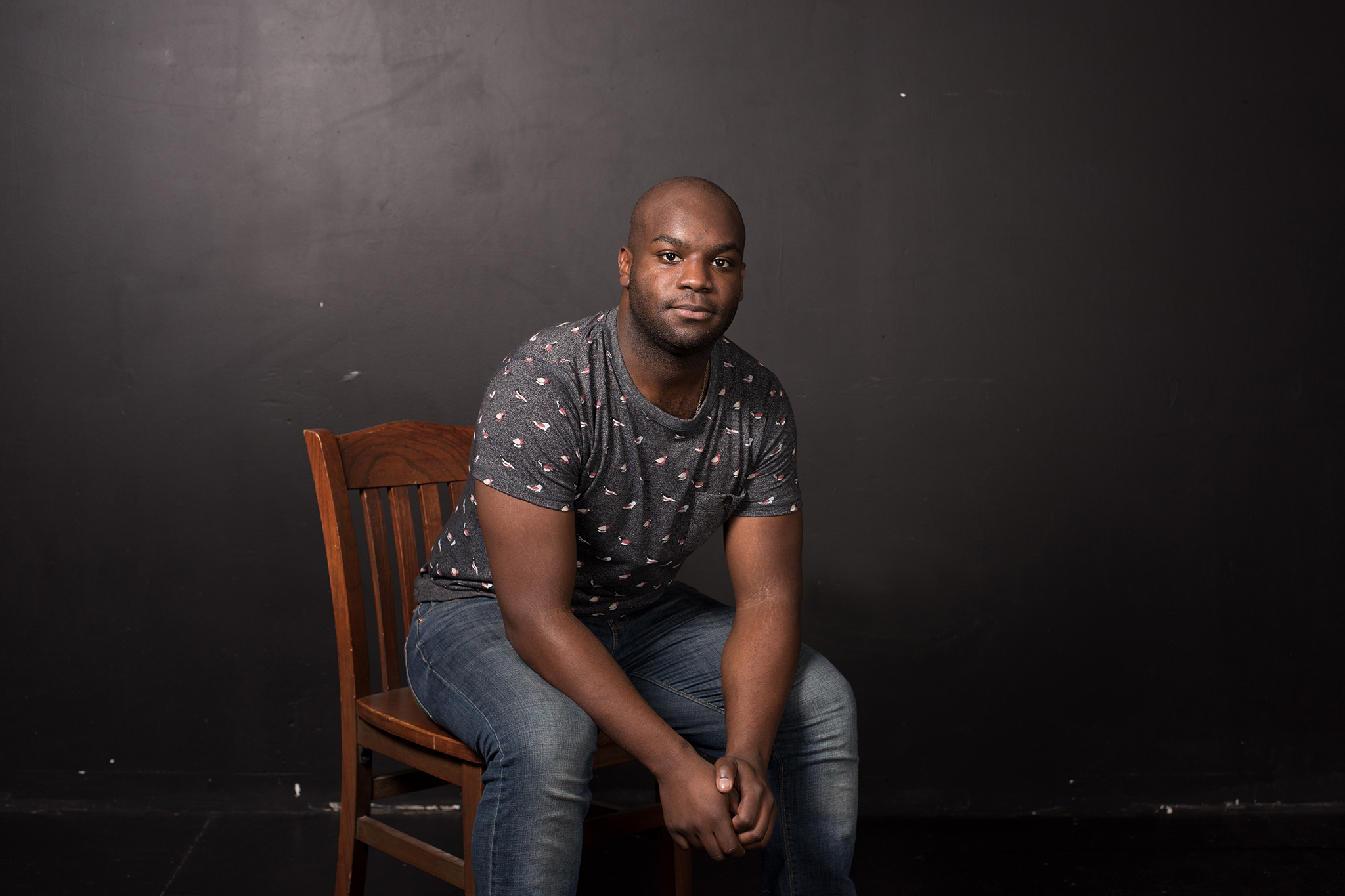 News
Interview with 2017 Drama Prize Recipient Ike Holter
June 21, 2017
Claire Carroll talks with 2017 drama prize recipient Ike Holter about winning the Windham-Campbell Prize, millennials, and music.
Claire Carroll: What was your reaction to hearing about your Windham-Campbell win?
Ike Holter: I was getting back from watching one of my plays in Atlanta; it was crazy and then I had to jump on a plane and go to another rehearsal in Chicago and pretend nothing was happening, so it was a whirlwind. But yes, I'm a person that does not have money–any money, really–so it was a big shake-up.
CC: Tell me a little about Sender, what inspired the play?
IH: I loved writing Sender because it's a small cast, contained story, but the choices these characters make have large ramifications, just outside of the play's frame. They're having this small story inside of a big city, and they think it's THE most important thing in the world, but, at the end of the day, it's one of millions of stories.
So, yeah, the play's about growing up and accepting your position and people swear and get naked and tell shocking truth and jokes so it was really really fun to put together!
CC: There are a lot of jabs at millennials; What so you find most interesting about them? How do you feel about hipsters? Are you a hipster?
IH: I'm a millennial and I haven't seen too many representations of the under-35 crew in plays; as an actual group of people instead of just figures. There's no jabs; the characters are just the characters, thrust into crazy circumstances.
CC: How did the first production at A Red Orchid Theater line up with your vision?
IH: I got to work with an incredible crew full of people I'd either worked with extensively or whose work I had been following for years. The director and dramaturg, Shade Murray and Josh Altman, knew exactly what kind of show we were doing, and it never wavered, so we always felt like we were all working on one cohesive vision.
CC: Do you write plays with a vision of how they'll look or feel?
IH: To a point; there's so much that the director and designer and the actors bring, not to mention the audience. I write soundtracks for each show and listen to them over and over again, so the plays feel like the music and vice versa.
CC: What are you working on now?
IH: I'm on a commission from Goodman Theater and South Coast Rep; I'm producing a show with my company, The Roustabouts, this summer, and another one with my company, The Inconvenience, in December.
CC: Okay, a fun one: what are three things you're reading, three things on your go-to playlist, three artists you admire, and three things on your desk?
IH: Three artists I admire: Marco Ramirez, Tarell Alvin McCraney, Tanya Saracho. I don't have a desk! And my playlists change all the time!