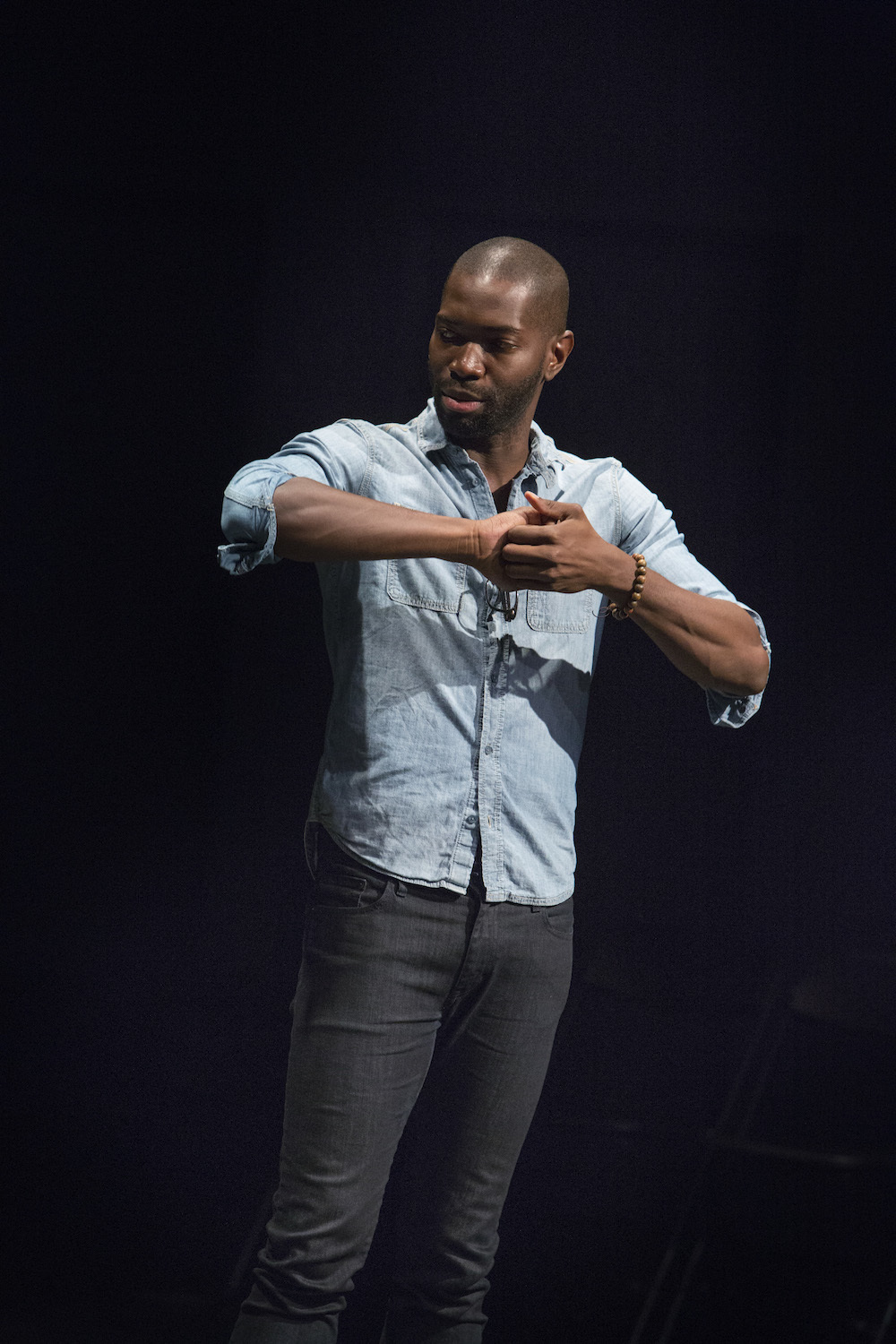 News
Congrats (again)! Tarell McCraney wins Doris Duke Performing Artist Award
April 24, 2014
Congratulations to 2013 Drama Prize winner Tarell Alvin McCraney for being named a 2014 recipient of the Doris Duke Performing Artist Award. This is the third major award Tarell has taken home this year, following his selection as both a Windham-Campbell Prize winner and a MacCarthur Fellow.
From the website:
"The Doris Duke Artist Awards invest in exemplary individual artists in contemporary dance, jazz, theatre and related interdisciplinary work who have proven their artistic vitality and commitment to their field. The Doris Duke Artist Award is not a lifetime achievement award, nor a "genius" grant. The Award is a deeper investment in the potential of dedicated artists, empowering them through the freedom of unrestricted support while celebrating past achievement.
Artist recipients are entitled to two kinds of funds: unrestricted/flexible funds, and restricted project funds. Artists will receive an unrestricted grant of $225,000 over a three to five year period, as set through a schedule to be determined by the recipient. An additional $25,000 of unrestricted funds will be made available to artists who can demonstrate that they have started or increased resources (whether IRA's, SEP's 401(K)'s, etc.) that will allow them to continue their creative exploration in their later years when other resources are likely to be unpredictable and difficult to obtain. Restricted project funds of up to $25,000 will be available to the artist specifically to support work around audience connections or development, bringing the program's potential investment to $275,000 per artist.
Awardees will have access to Creative Capital's goal assessment tools; financial and legal counseling; and conferences with peer-to-peer learning opportunities. Doris Duke Artists will also be able to allocate a portion of their funding to cover costs of professional development services including workshops to help artists expand their skills and practices (from strategic planning to fundraising to promotion); phone-in clinics that offer support for the business areas of artistic practices (legal, financial, tech, PR and business advice); memberships that provide opportunities for crowdfunding and fiscal sponsorship partners, as well as pro-rated fees for insurance or health care."
Read more about it here: http://ddpaa.org/artist/tarell-alvin-mccraney/