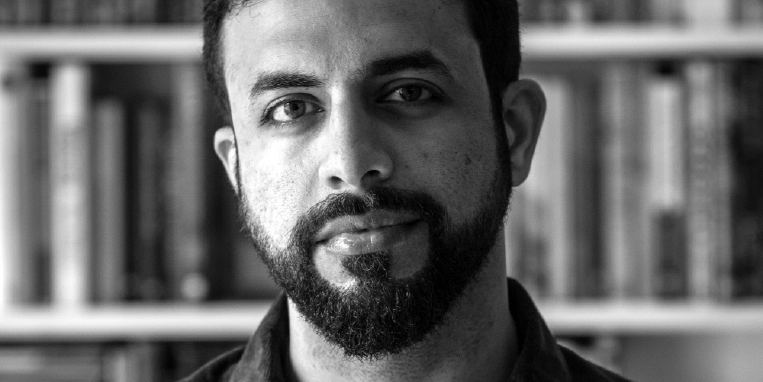 Festival 2019
Farthest Field: A Roundtable Discussion
Thursday, September 19
4:30 PM
Henry R. Luce Hall
34 Hillhouse Avenue, Room 202
FREE & OPEN TO THE PUBLIC
Raghu Karnad's book Farthest Field (2015) narrates the lost epic of India's involvement in the Second World War, in which the largest volunteer army in history fought for the British Empire even as Mahatma Gandhi laid the foundation for Indian independence. Farthest Field carries us from Madras to Peshawar, from Egypt to Burma, unfolding the saga of a family amazed by their swiftly changing world and swept up in its violence. This panel of scholars, including Rohit De, Ayesha Ramachandran and Steven Wilkinson, discusses the real-life history behind the book.
Rohit De is a lawyer and historian of modern South Asia and focuses on the legal history of the Indian subcontinent and the common law world. As a legal historian he moves beyond asking what the law was; to what actors thought law was and how this knowledge shaped their quotidian tactics, thoughts and actions. In recent years, this has enabled his research to move beyond the political borders to South Asia to uncover transnational legal geographies of commerce, migration and rights across Africa, Southeast Asia and the Carribbean.
Ayesha Ramachandran is a literary critic and cultural historian of early modern Europe. Her recent work focuses on Europe's relations with an expanding world—her first book, The Worldmakers (2015) charts transnational encounters and the early mechanisms of globalization from the late fifteenth to the early eighteenth centuries. It was awarded the MLA's Scaglione prize in Comparative Literary Studies (2017), the Milton Society of America's Shawcross Prize for the best book chapter on Milton (2016), and the Sixteenth Century Studies Association's Founder's Prize for the best first book manuscript (2015).
Steven I. Wilkinson is Nilekani Professor of India and South Asian Studies and Professor of Political Science and International Affairs at Yale University, where he is also the Henry R. Luce Director of the Whitney and Betty MacMillan Center for International and Area Studies. He has worked on the causes of ethnic violence, and his book Votes and Violence: Electoral Competition and Ethnic Riots in India (2004) examines the political roots of communal conflict in South Asia. That book was winner of the Woodrow Wilson prize of the APSA for the best book on government, politics and international affairs. He is also interested in corruption in politics, and co-edited the book Patrons, Clients or Politics: Patterns of Political Accountability and Competition (2007) with Herbert Kitschelt. His most recent book was Army and Nation, which came out in 2015 from Harvard/Permanent Black, and examined India's success in managing the imbalanced colonial army it inherited in 1947.