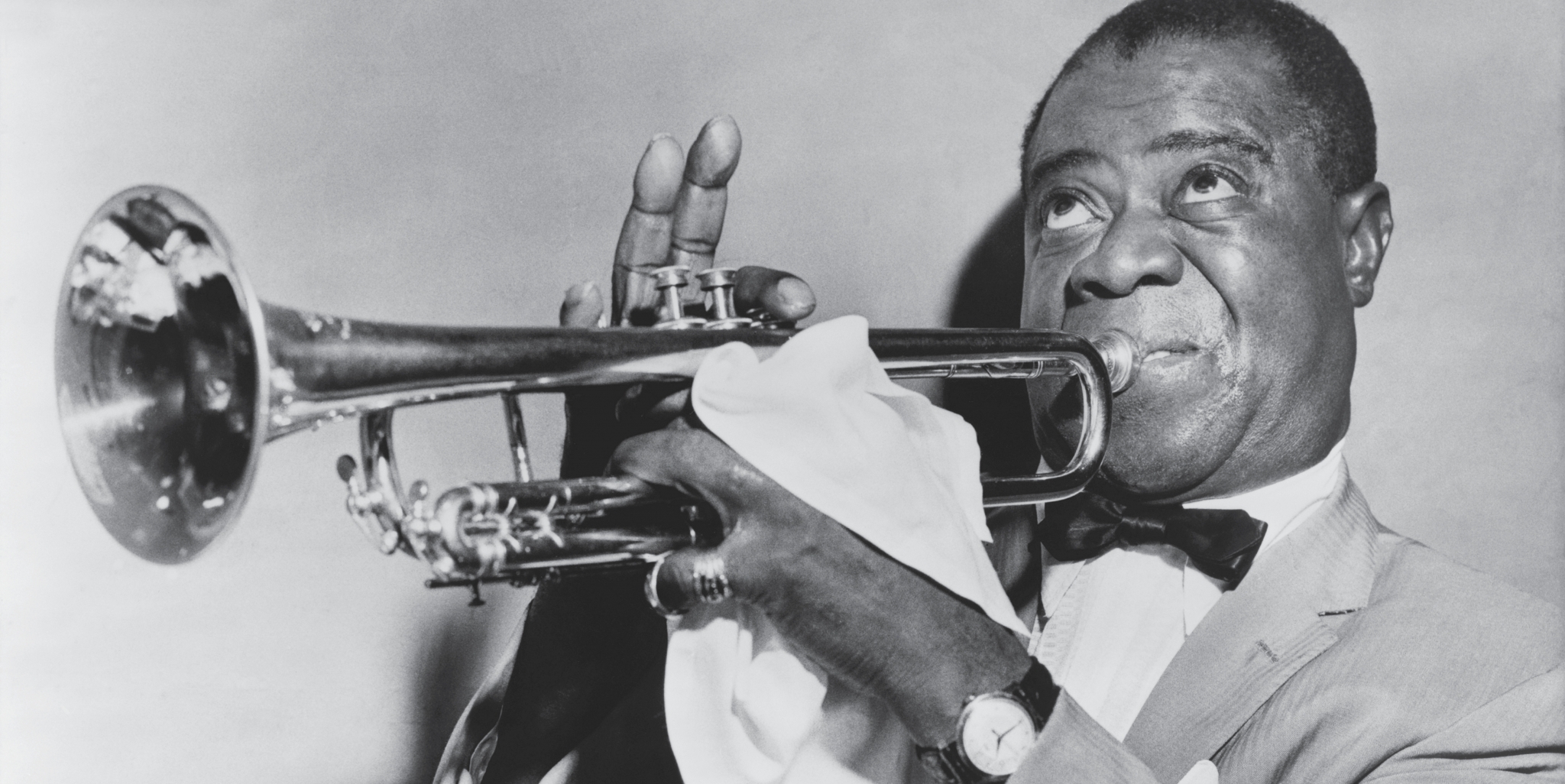 Festival 2022
Close Listening: Skokiaan by Louis Armstrong
Thursday, September 22
4:00 PM
Beinecke Rare Book & Manuscript Library, Room 38-39
121 Wall Street
FREE & OPEN TO THE PUBLIC
"Skokiaan" is a popular tune originally written by Zimbabwean musician August Musarurwa that has been covered by many musician, including Louis Armstrong. Siphiwe Gloria Ndlovu chats with Regina Bain, Executive Director of the Louis Armstrong House Museum, about the song and about Armstrong's tours through the African Continent in the 50s and 60s.
Regina Bain is the Executive Director of the Louis Armstrong House Museum. The Museum promotes the legacy of Louis Armstrong, America's first Black popular music icon. This year, Ms. Bain will open the new 14,000 sq. foot Armstrong Center housing a multimedia exhibit curated by Jason Moran, a 75-seat performance space, and the 60,000-piece Armstrong Archives—the largest of any jazz musician. Previously, she served as AVP of the Posse Foundation—a national leadership and college access program where she helped to increase national graduation rates for four consecutive years. Bain is co-chair of Culture @3's anti-racism subcommittee and recently served on the Yale Alumni Association Board of Governors.

All festival events are free and open to the public. Audience members must be vaccinated and boosted and should be prepared to show proof of vaccination. Masks will be required at most indoor events.