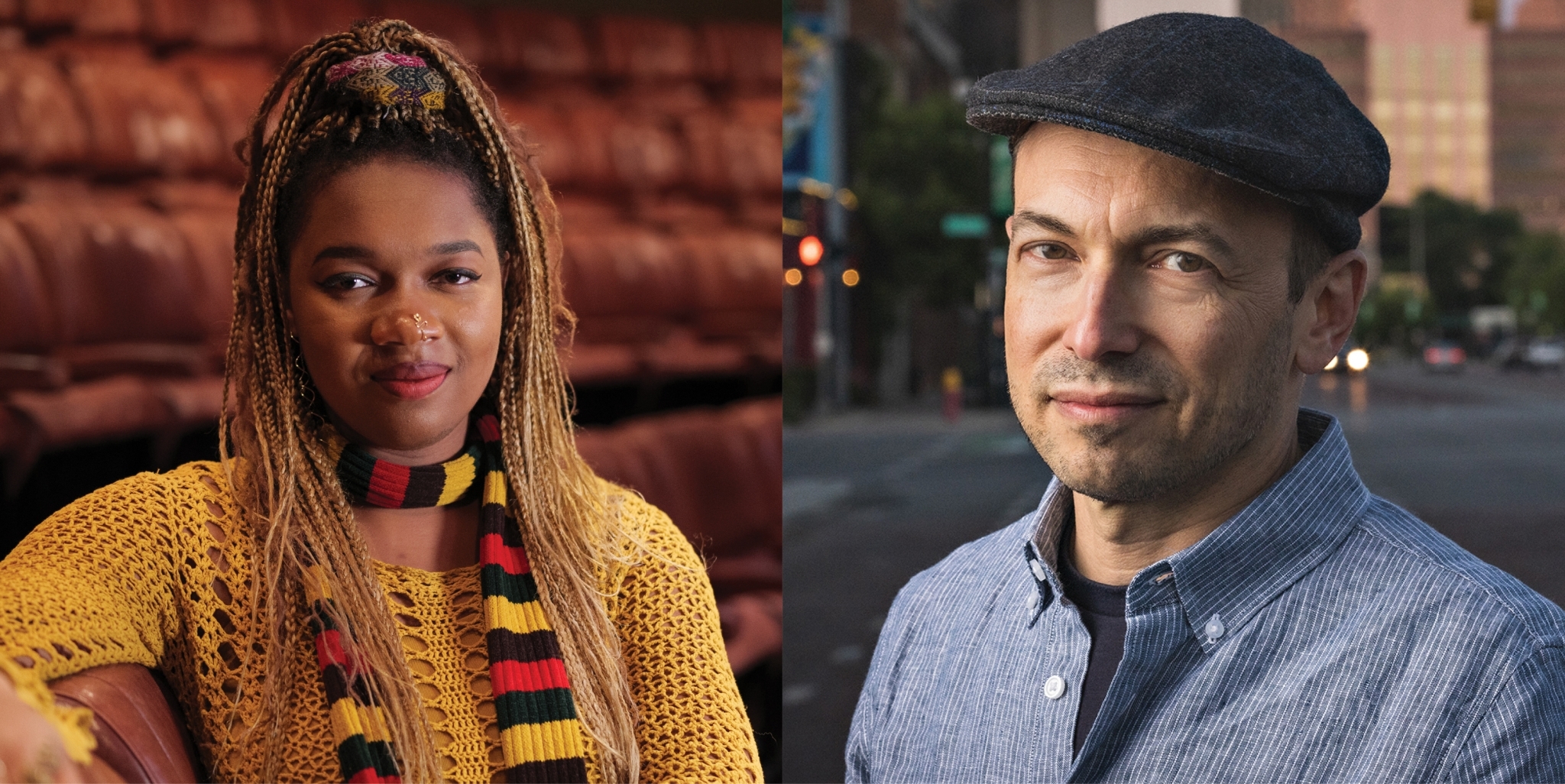 Festival 2023
Close Listening: J Dilla
Friday, September 22
4:00 PM
Beinecke Rare Book and Manuscript Library, Mezzanine
121 Wall Street
FREE & OPEN TO THE PUBLIC
Join Jasmine Lee-Jones and award-winning author Dan Charnas, author of Dilla Time: The Life and After Life of J Dilla, as they listen to and discuss a selection of tracks from the legendary producer and artist.
Dan Charnas is a bestselling author, award-winning music and business journalist, producer of records and television, and professor. Recipient of both a PEN Literary Award and a Pulitzer Fellowship for Arts Journalism, he is the author of four books; was the co-creator and executive producer of the VH1 TV series The Breaks; and is an Associate Arts Professor at the Clive Davis Institute of Recorded Music at New York University.
Charnas's latest book is Dilla Time: The Life and Afterlife of J Dilla, The Hip-Hop Producer Who Reinvented Rhythm (2022). A New York Times Bestseller, Dilla Time is the winner of the 2023 Pen/Jacqueline Bograd Weld Award for Biography and was named a 2022 Notable Book by the Library of Michigan, and made 2022 "Best" lists for Pitchfork, Vulture, Rolling Stone, New York Times, Financial Times, Amsterdam News, Spin, HipHopDX, Esquire, and Variety. The product of four years of research and nearly 200 interviews, Dilla Time emerged from a course on J Dilla developed by Charnas at NYU in 2017, but its roots go back to Charnas's time in the record business, when he first made the trip to Detroit to work with the producer then known as Jay Dee. Dilla Time has been called "one of the few hip-hop sagas to take the music as seriously as its maker," by Publishers Weekly; and "a new gold standard for writing about music" by Mojo Magazine. For more information, visit the Dilla Time site at www.dillatimebook.com.
Dan's first book, The Big Payback: The History of the Business of Hip-Hop (2010) was called "a classic of music-business dirt digging as well as a kind of pulp epic" by Rolling Stone. He is also the author of Work Clean: The Life-Changing Power of Mise-En-Place to Organize Your Life, Work, and Mind (2016), and the coauthor of Def Jam: The First 25 Years of the Last Great Record Label (2011) with Bill Adler and Cey Adams. He has been a contributor to NPR, Billboard, the Wall Street Journal, the Washington Post, the Los Angeles Times, Financial Times and many other publications.
In the early 1990s, Dan Charnas was one of the first writers for The Source and spent more than a decade in the record business during the 1990s, promoting hits like Sir Mix-a-Lot's "Baby Got Back." Charnas received his master's degree from Columbia University's Graduate School of Journalism. He was born in New York City, and lives there with his wife, the poet and essayist Wendy S. Walters, and their son.